My Soft Spot for Hardware
There have been many a post in the blogosphere about cabinet hardware, and for good reason too- changing out something as simple as knobs and pulls can absolutely transform your kitchen. The best part? It can be the least expensive and the easiest-to-complete update. For this reason, my search for the perfect pulls began even before we moved into our new home!
I knew that I wanted to bring the kitchen into this decade, but we didn't have enough money for a full renovation (much of our budget is currently being spent "behind the scenes" to make the house safe and comfortable to live in). This means that we will have to keep the cabinets, floor, oven and stove top. All of these elements have a vintage midcentury feel- probably because they ARE from the mid-century -but the previous pulls appeared cheap, tarnished and insignificant. I was on a mission to find something that added a bit of luxury, felt more substantial, and could easily blend with the retro feel without feeling retro itself. AND...each piece needed to be under $10- we had 32 replacements after all!
After our second walk through of the house, I started to comb the Internet for gold (because gold is really hot right now!) 3 inch pulls (*do not forget to measure the distance between the screws of your current hardware or else you will have to fill the existing holes and drill new ones to accommodate different sized pulls). And I found a few that I really liked...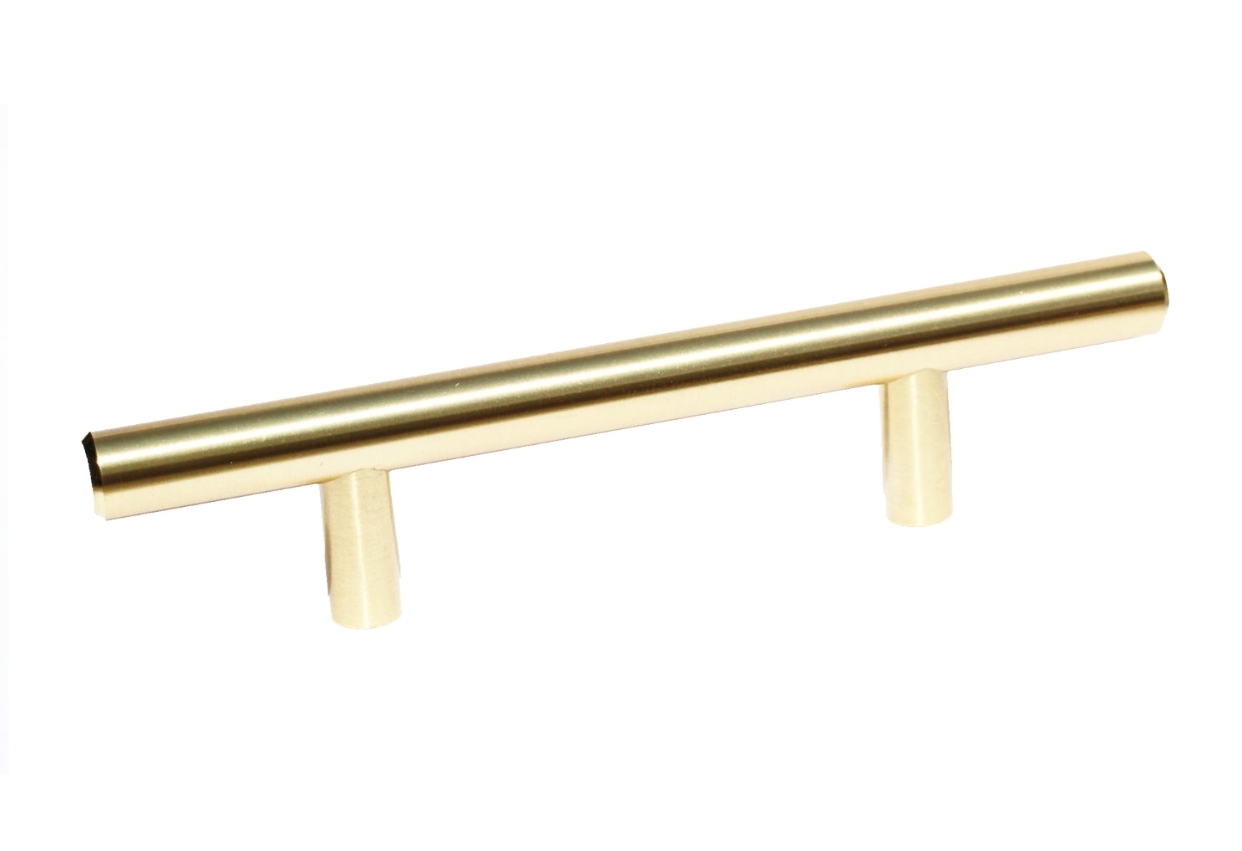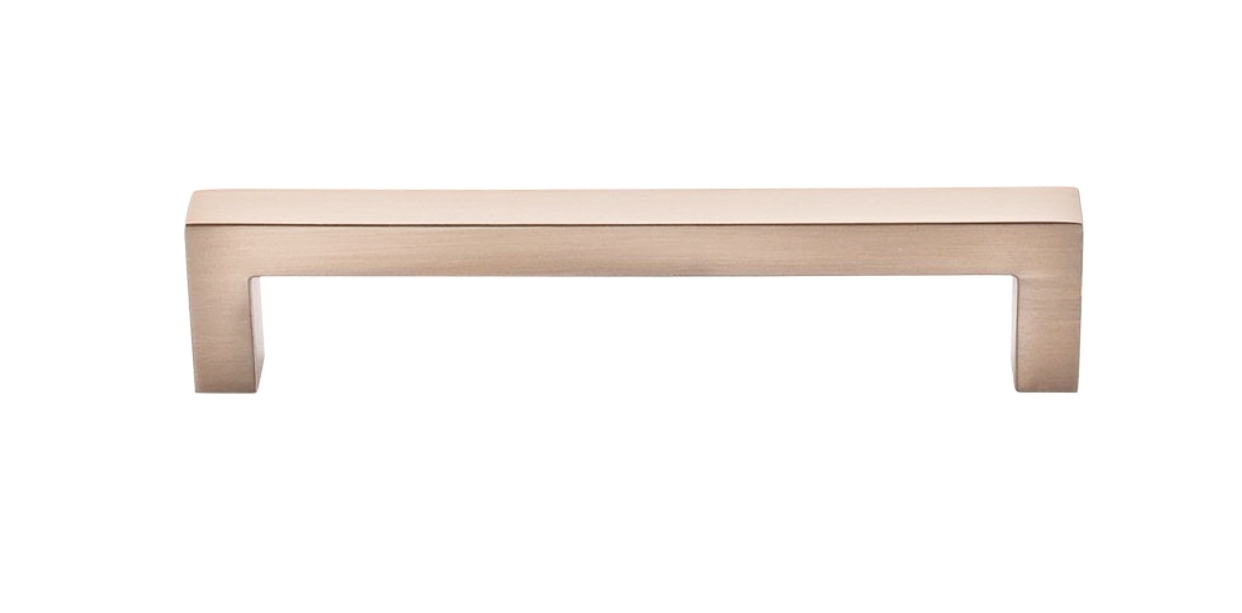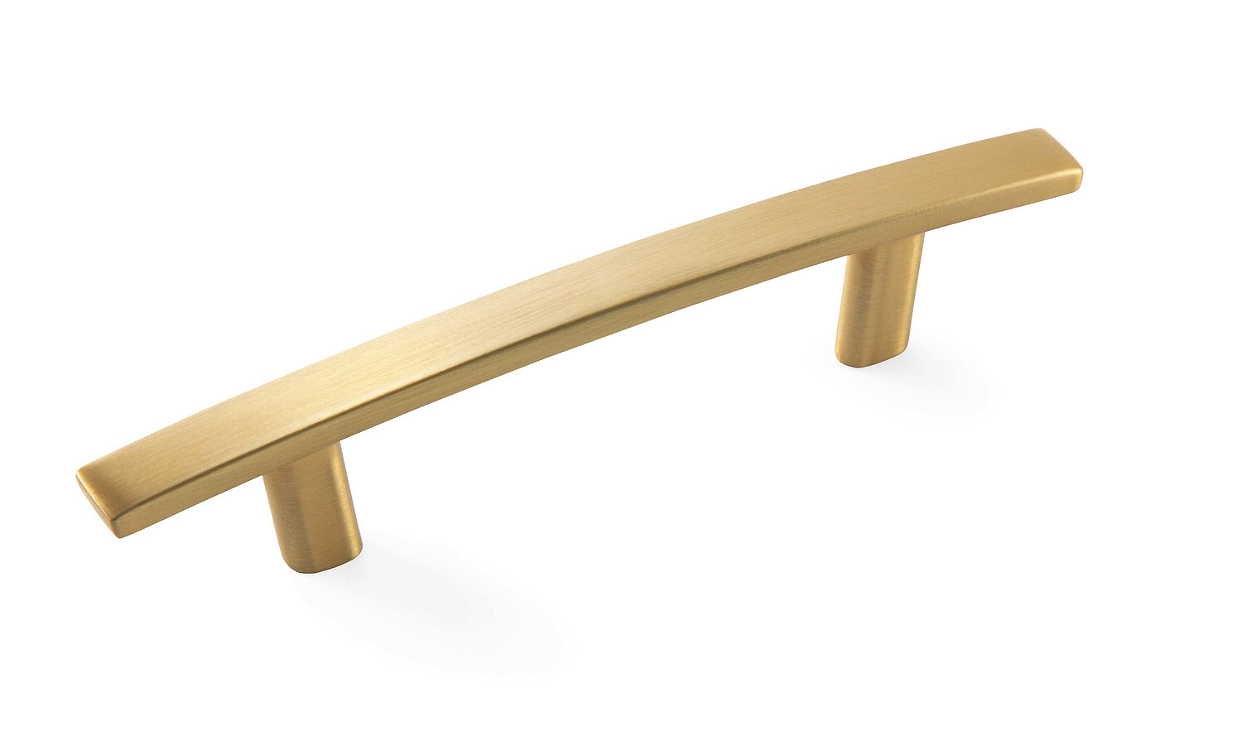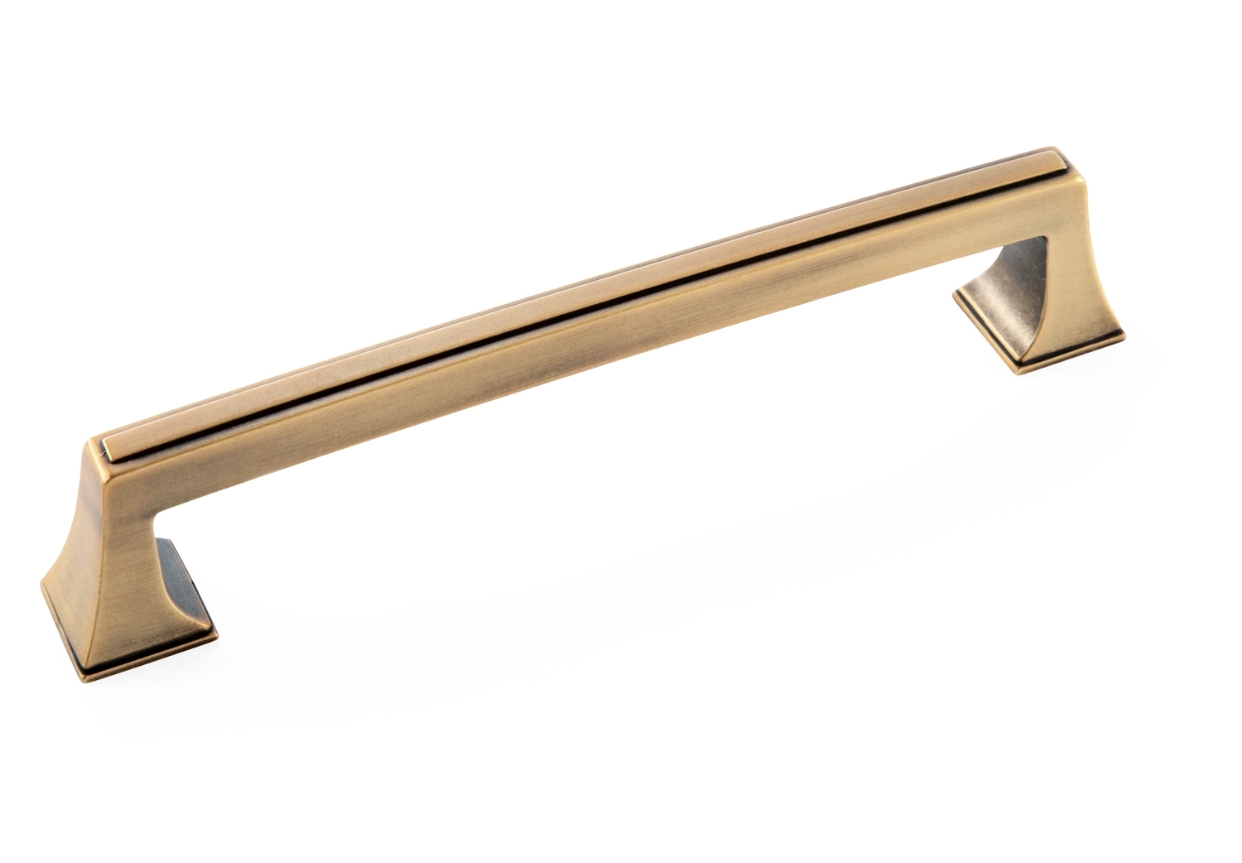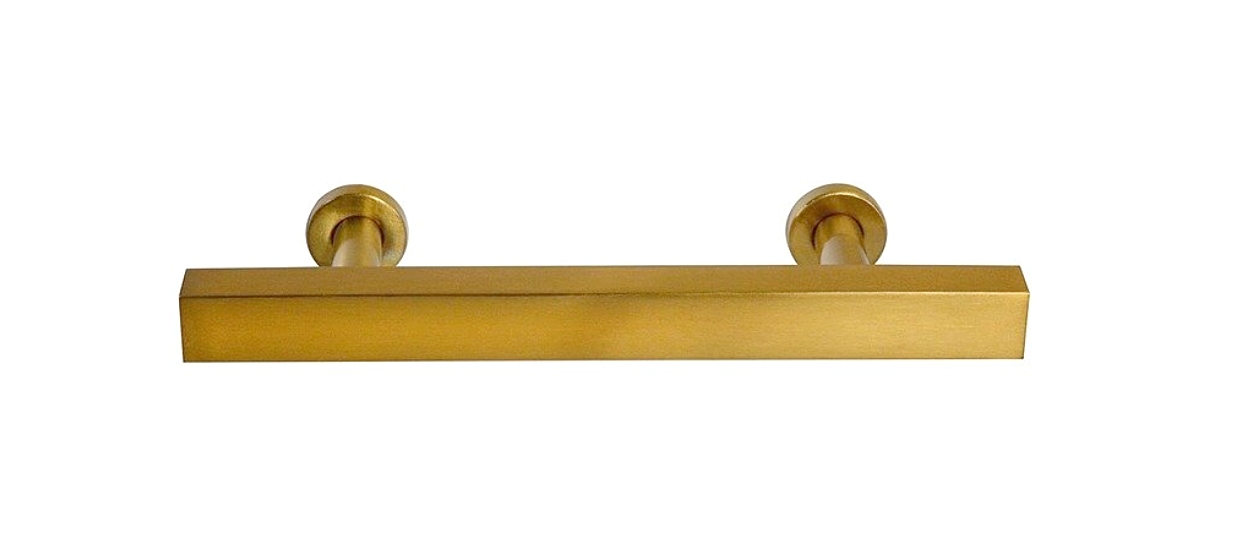 After narrowing it down to our two favorites, I ordered one of each and screwed them onto the cabinets. Then...we waited! That's right, we lived with them for a couple weeks to see how the light would hit them during different times of the day, how comfortable they felt to us when we opened the doors, how they blended with our current decor, and really to determine which one spoke to us the most.
In the end, my husband and I both agreed that the squared edge, darker gold pull fit our kitchen (and our personalities) the best. And we couldn't be happier with the results!