Tarrytown Project in Progress
Living in New York City can be both a dream and a nightmare. The city has a pulse that's energizing and exciting, but it can also be exhausting. And there comes a time when many of us New Yorkers decide that we need to recharge, and 500 square feet will no longer do. That's when suburbia comes a calling. Now imagine moving from that tiny 2 bedroom apartment to a sprawling 5 bedroom home. Exciting! Yes? What if the only furniture you own is enough to fill a tenth of your new home? Slam the brakes! Soon after my clients moved to their dream property the reality of filling the vacant rooms began to settle in, and they called on me for help. After discussing their ideal setup, we also discovered that their style had changed and a new home meant fresh decor.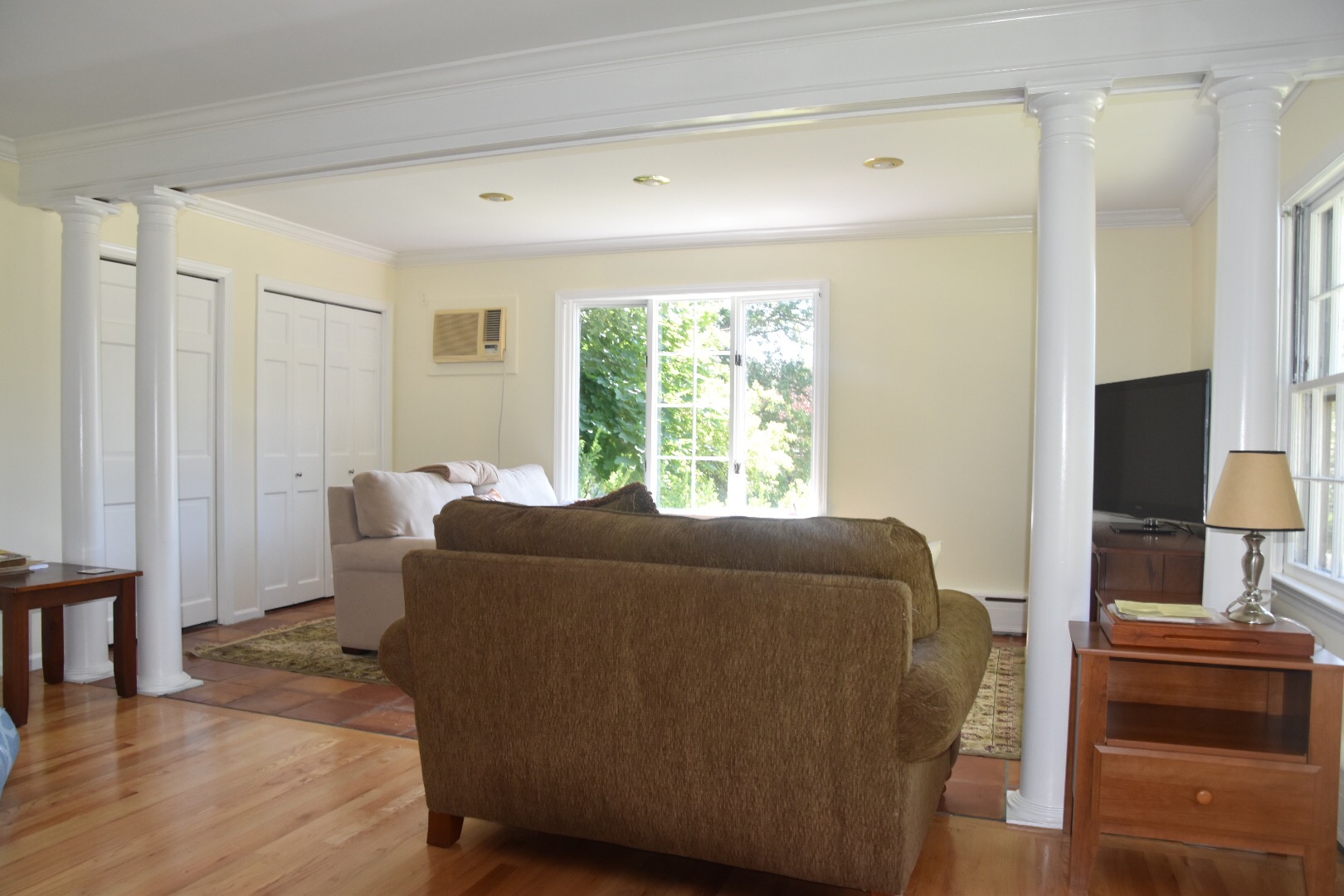 Even before the new design came together, the den offered eye-catching architectural details and the large windows let the light pour in. Yet, the columns and transitional flooring limited the furniture arrangement and dictated the use of space. In addition, the over-sized brown love seat and dark wood accent pieces, brought from the previous home, made the room feel heavy and drew your attention towards the floor instead of the to beautiful view outside.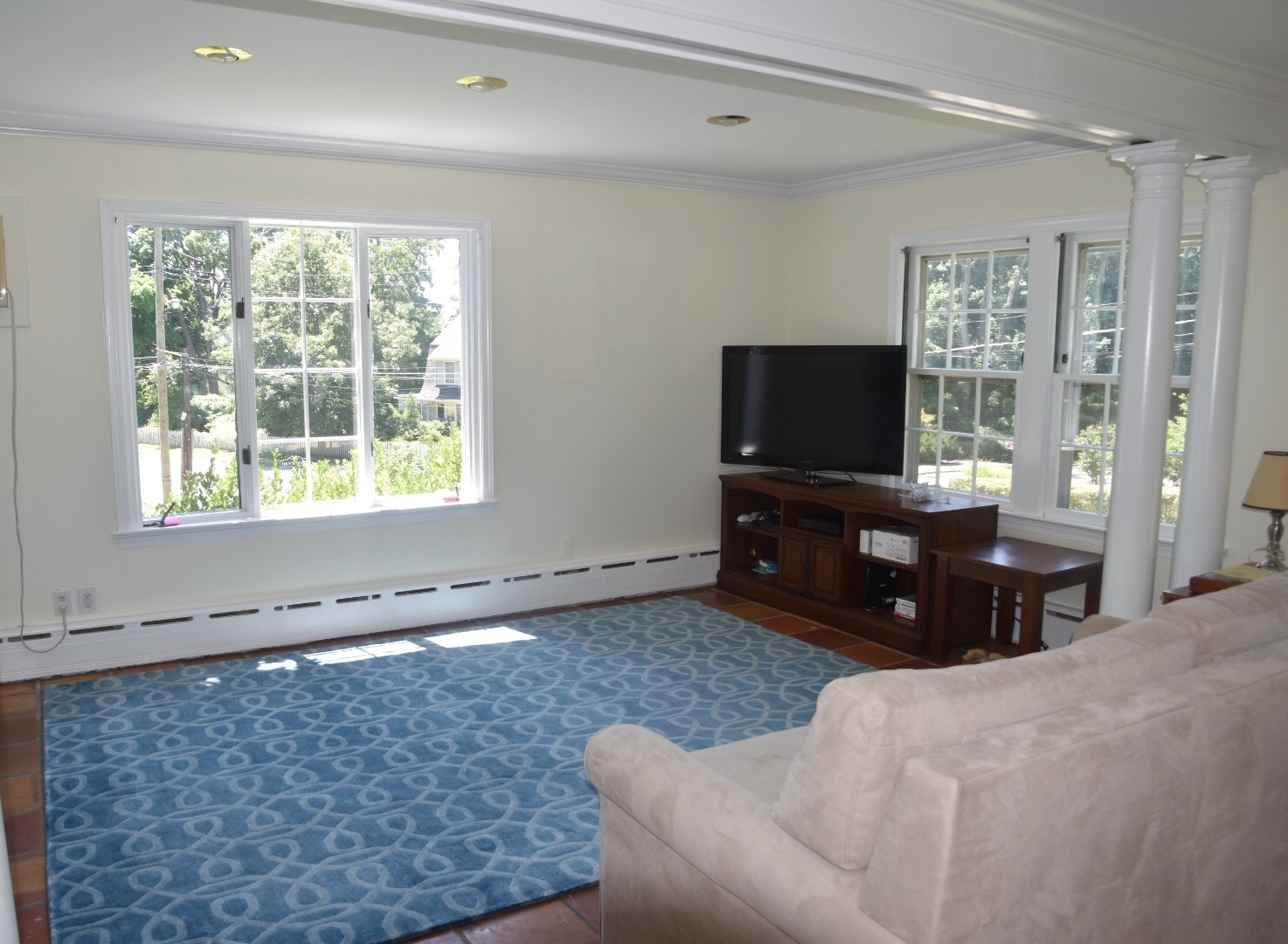 Adding a bright blue rug in a more modern pattern and removing the brown sofa immediately gave the room a livelier feel. A tremendous transformation was already taking shape...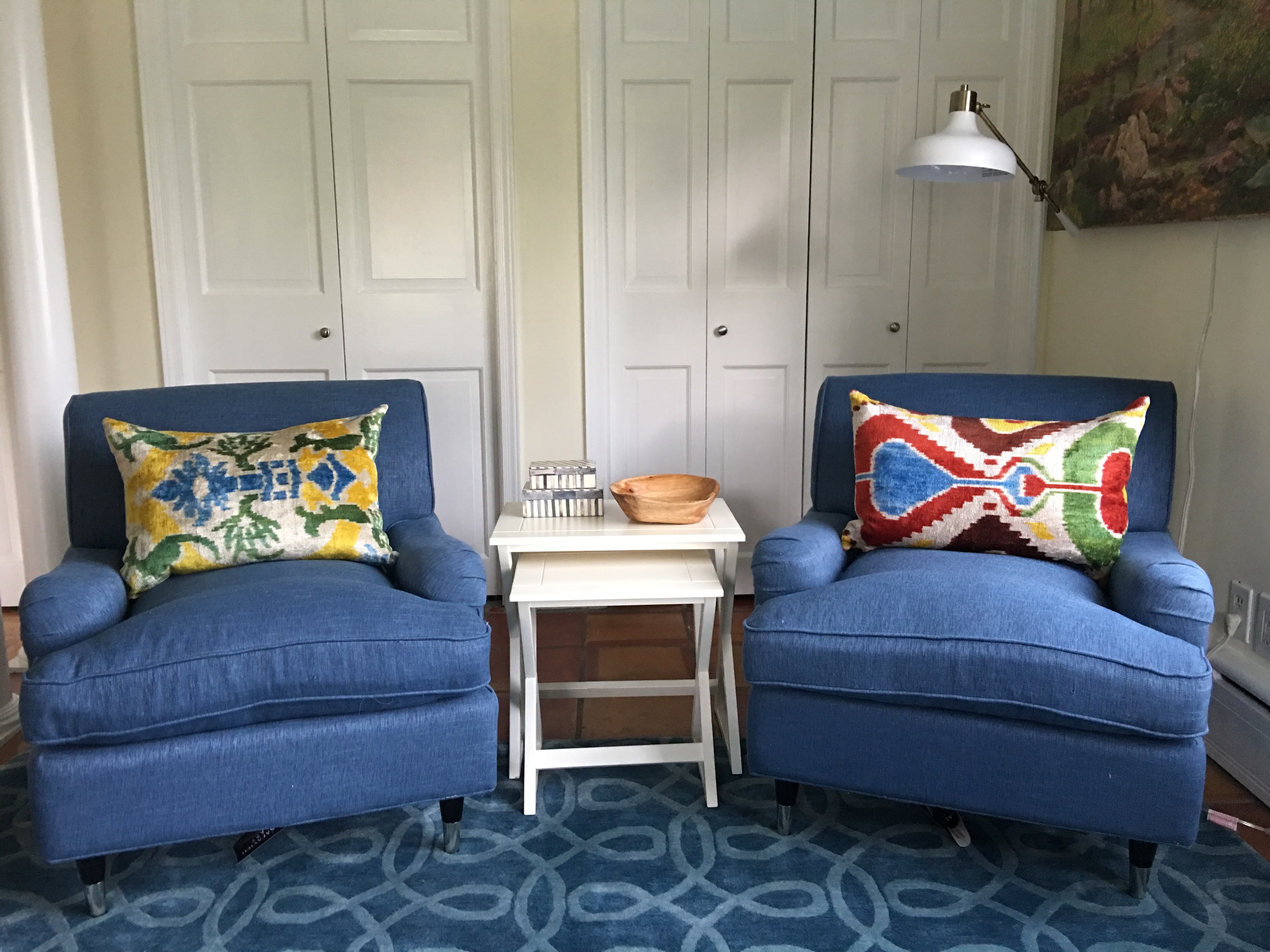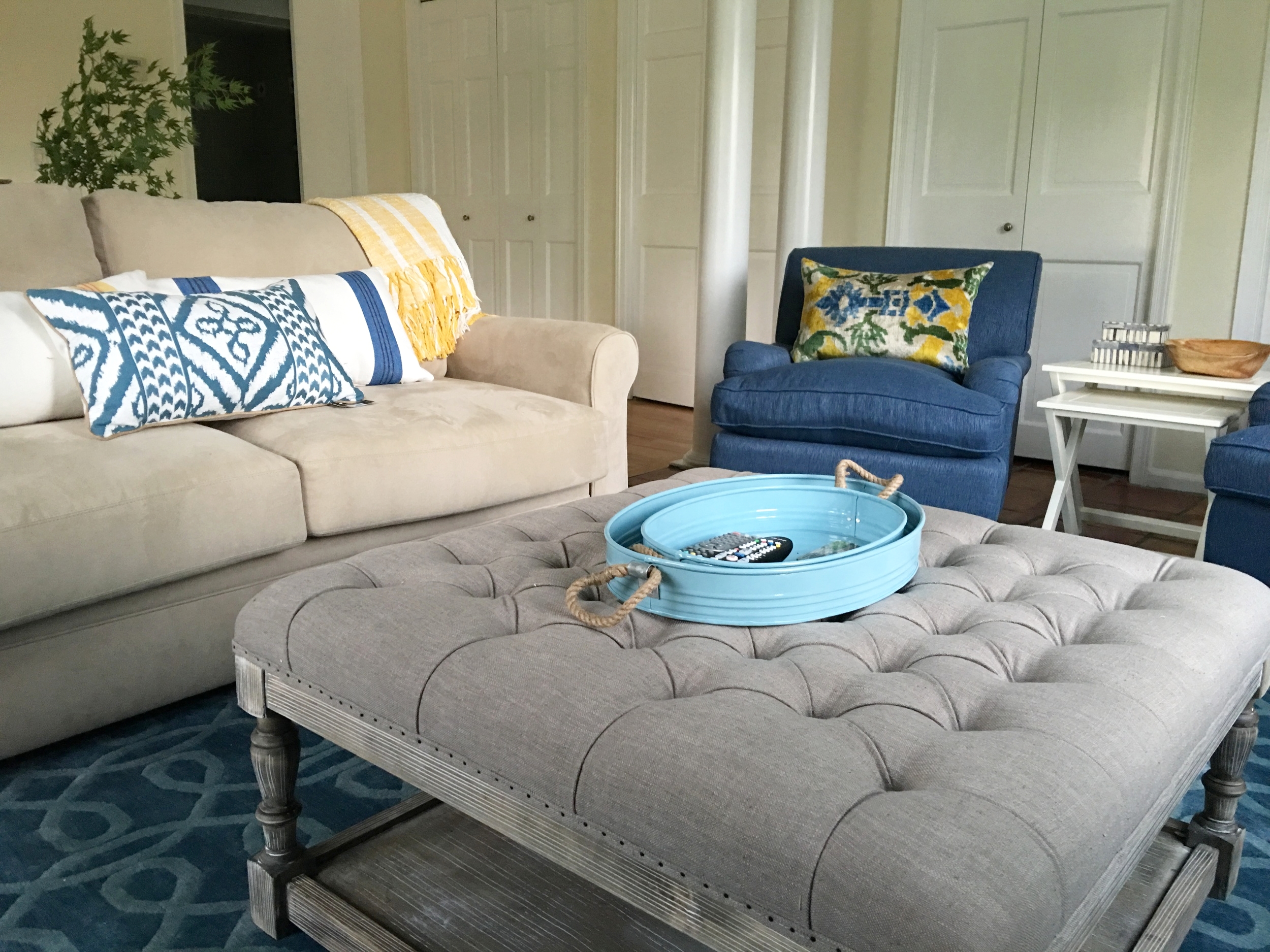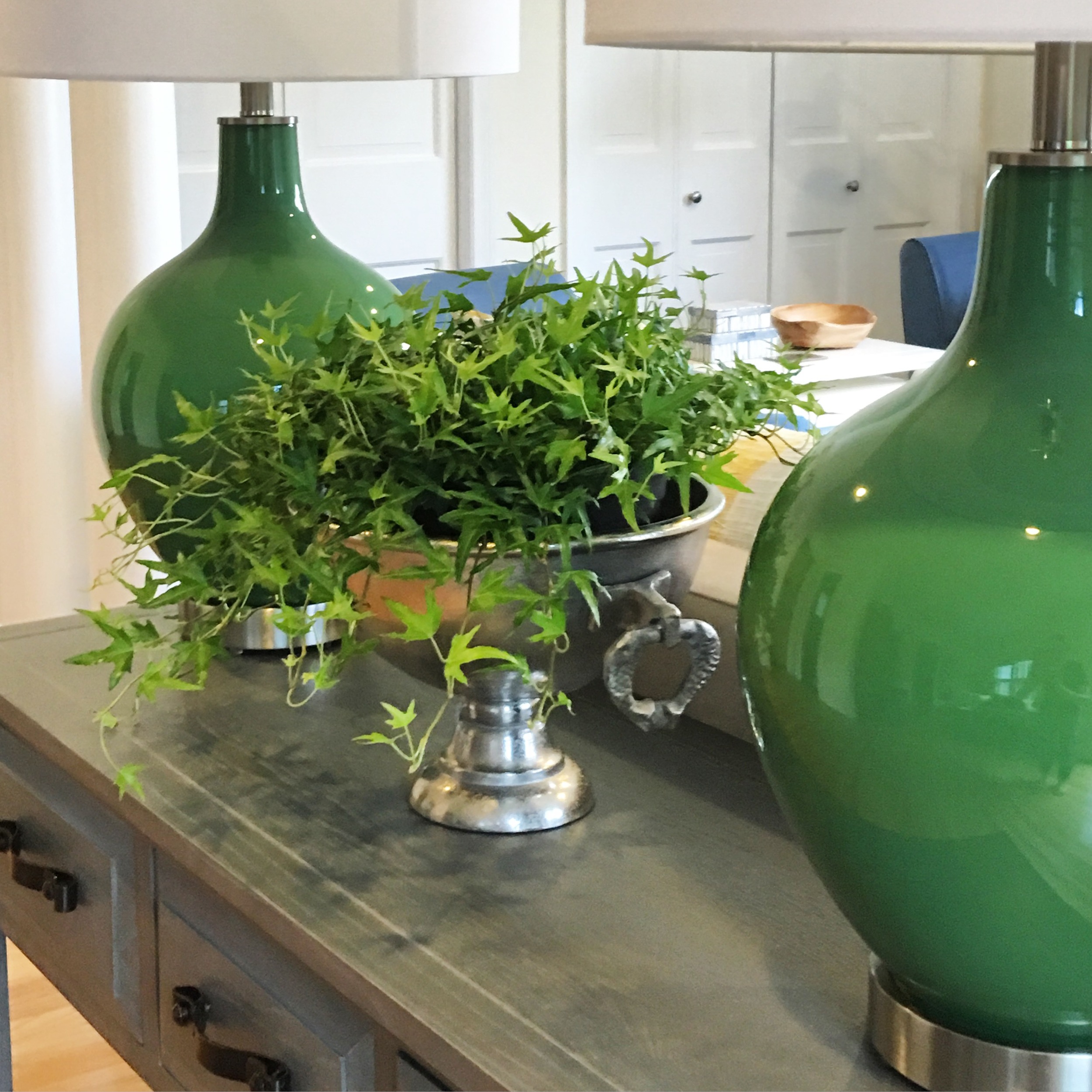 Although the couple considered a second sofa, we opted for two plush club chairs for game days (because it can be really awkward sitting right next to someone on a small two seater while cheering for opposing teams...). Layering the velvety ikat and preppy striped pillows kept things traditional with a modern twist- a feel that the young professionals were going for. The pillow patterns also helped us bring in additional pops of color with other accessories.
The room isn't quite finished yet- did you notice the tags on some of the pieces? Stay tuned for a final reveal of this space as well as updates of other rooms in the suburban colonial!